Katar River Restaurant & Bakery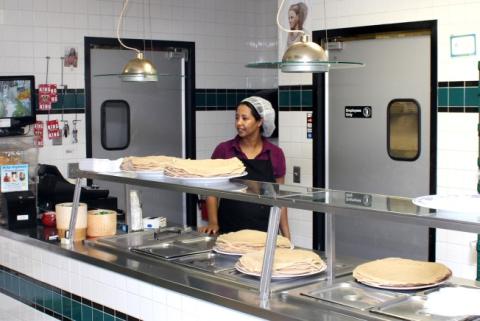 A vision of Sara Wordofa, Katar River officially opened its doors on Minnehaha Avenue in September of 2008.
The vision was to bring authentic Ethiopian food and bakery products to the growing demand of Minneapolis but, as was soon found out, the demand for delicious home style meals spreads far beyond merely the local residents of the city. With a diverse menu of Ethiopian, Somali, Italian, and Middle Eastern cuisine at affordable prices, Katar River has seen tremendous growth in the past seven years. Known for mouth-watering recipes, customers routinely fill the seats of both the indoor and outdoor sections of the restaurant, as they enjoy all the tempting smells and lively music in the air.
Perhaps best known for their delicious Ethiopian bread called Injera, Katar River employs an innovative technique and time-tested family recipe to deliver hundreds of orders of this flat bread to ethnic restaurants and grocery stores all over the metro area.
For those who cannot get enough of the authentic meals and expanded vegetarian selections at the restaurant, Katar River also caters for events all around the metro area. With impressive ratings on a number of review sites, it is worth it for you to check out their website or give them a call to see their menu and schedule your next event.
Owner and operator, Sara Wordofa, is an African immigrant from Ethiopia. Beyond being a fabulous chef, Sara possesses nearly 20 years of retail and restaurant management experience in Ethiopia, Kenya, and the United States. Prior to approaching ADC with the dream of opening this restaurant and bakery, Sara spent the time she was not working two full-time jobs to build her customer base for the Injera and other pastries she was supplying out of her home.