Success of young Entrepreneurs and Growing businesses Owned by African Immigrants and Refugees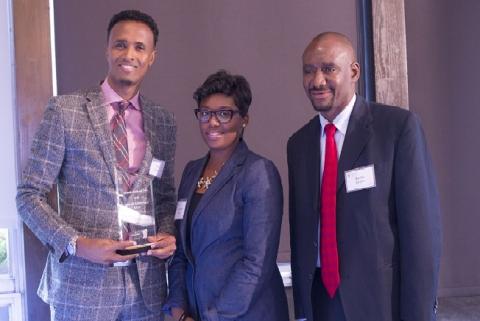 The African Development Center (ADC) proudly announces the recipients of its 2016 Business Awards at a luncheon at the Town and Country Club in St. Paul. ADC is a leader in micro lending to entrepreneurs and growing small business. Our work in financial literacy, business development and homeownership counseling focuses on Minnesota's African community. With the help of dedicated full time employees, consultants, Executive and Finance and Board of Directors, ADC provides services in 6 languages to communities throughout Minnesota.
ADC is dedicated to the economic empowerment and success of African immigrants. Minnesota is home to over one-hundred thousand African immigrants, many of whom face language, cultural, and religious barriers. ADC actively works to reduce these barriers and create a path for African immigrants to achieve financial success. Since 2004, ADC has provided nearly $7 million in business finance, trained and counseled thousands of entrepreneurs and businesses owned by African immigrants and refugees and trained and counseled almost 3,000 families in financial literacy and homeownership.
Speakers at ADC 2016 awards ceremony include Commissioner Shawntera Hardy, Minnesota Department of Economic and Development since April 2016 and Mr. Ravi Norman, CEO of THOR Construction, Inc. a general contractor company based in Fridley, Minnesota with a 3-year average of approximately $110 million, making it the state's largest African American owned business/employer.