Gargar Urgent Care & Clinic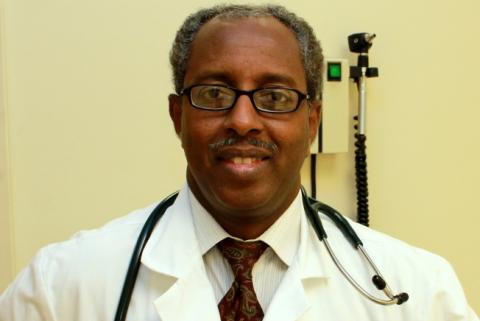 Dr. Mohamud Afgarshe, a well-known physician in the Twin Cities who specializes in Internal Medicine, came to ADC in 2010. He was ready to open up a community clinic that aimed to provide high quality and culturally-responsive urgent health care services to the Twin Cities' growing African community.
Using Owner's Equity and a combination of City of Minneapolis (CPED) and ADC funding for construction, machinery & equipment, working capital and other startup costs, Dr. Afgarshe was able to bring his dream to fruition.
Dr. Afgarshe graduated from Somali National University, Faculty of Medicine in 1978 and worked in Somalia until 1983. He then attended and graduated with a Master in Public Health from Prince Leopold Institute of Tropical Medicine in Antwerp, Belgium. He went back to Somalia and worked as a physician and coordinator for various programs funded by WHO, UNICEF and UNHCR. Dr. Afgarshe came to the United States in 1997 and completed his exams to practice medicine in 1998 in Washington, DC. He did his 3-years' residency at Howard University Hospital in Washington, DC before moving to Minnesota in 2002.